STEEL FABRICATORS & ERECTORS
Welding & Fabrication Services
Offering Design, Bid & Build fabrication services.
Custom Metal Fabrication
Anlin Welding is a full-service metal fabrication company
Since 1976, Anlin Welding has been growing and adapting to the needs of the industry and our clients' projects. Based in Regina, SK, Canada. We have helped clients locally and across western Canada.
With two divisions, a Steel Fabrication Plant and a Specialties Fabrication Plant. each with 10,000 square feet of space we are able to accommodate any size project.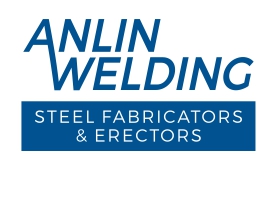 Regina Welding & Steel Fabricators
Anlin Welding has years of expertise in fabricating and erecting structural steel for commercial and industrial buildings.
We also have worked with major oil companies to construct Compressor Stations and the development of access and egress systems in new and existing plants.
All fieldwork and installation are carried out by our qualified teams.
Welding & Fabrication Services
Tanks
Joists
Anchor Bolts
Steel Detailing
Steel Erection
General Repairs
Stainless Welding
Aluminum Welding
Certified Rebar Welding
Shop & Portable Welding
Custom Bar Stock Rolling
Custom Shearing & Forming
Structural and Steel Fabricating
Bar Stock, Angle & Channel Rolling
Contact Us
Anlin Welding
Steel Fabrication Division
195 Hodsman Road
Regina, Saskatchewan
Canada S4N 5W5
Specialties Division
175 Hodsman Road
Regina, Saskatchewan
Canada S4N 5W5
Telephone
306-721-6566
Fax
306-721-1312