Steel Fabrication, Specialty Welding, Plasma & Water Jet Cutting
Shop Equipment & Capabilities
Having the proper equipment is only half the job. The right people and experience is the difference.
Fabrication Shop Equipment
Having the Right Tools Makes it Easier to Do the Job Right
In today's construction environment. The margins are thinner, timetables are shorter and designs are being pushed.
Anlin Welding boasts two large fabrication shops. Each shop is 10,000 square feet in size. The large space is a necessity in order to accommodate large structural steel projects. Space is also required for our growing list of fabricating tools and the dedicated staff to operate them.
Each shop is equipped with several overhead cranes along with two cranes in the yard.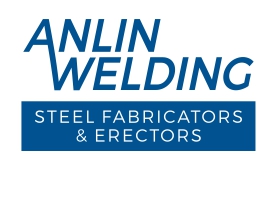 Anlin Welding Shop Equipment
CNC Shear & Brake
We can cut and form custom sheet metal into cabinets, wall panels, benchtops, and a multitude of other items & uses.
CNC Water Jet
We can literally cut any material known to man except tempered glass to create endless products that customers bring to us
CNC Plasma, Oxy/Fuel
and Drill Table
Using hi-def plasma we can achieve laser like quality up to 2" and for up to 6" thick plate Oxy-Fuel will achieve the cut quality that is above and beyond the customer's expectations
Peddinghaus Saw/Drill Combo
With end and face milling, countersinking, tapping, 4 sided scribing and 4 sided layout marking capabilities
6KW Fiber Laser
With fiber laser technology we can flawlessly cut mild steel, stainless steel, and aluminum to meet customer requirements.
CNC Coping Machine
CNC 4 sided coping of up to 40" profiles
CNC Angle Line
Producing angles for connection, braces, and brackets with 1/64" accuracy while driving costs down due to the speed of the machine.
CNC Plasma Profiler
Processing center for angle, channel HSS, and Pipe. Used mainly for miscellaneous metals, we can process profile cuts with extreme accuracy and speed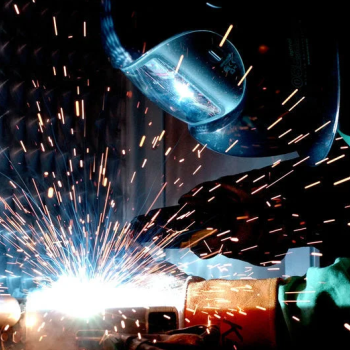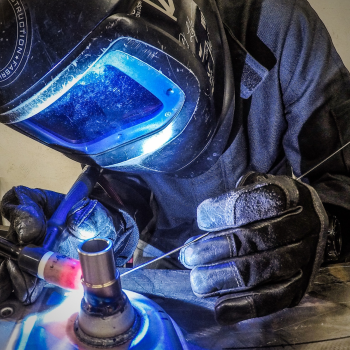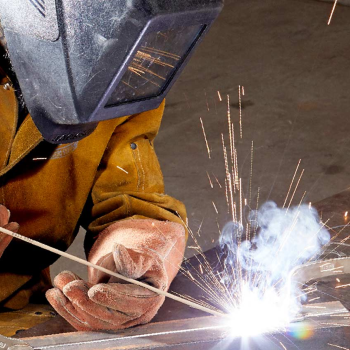 WELDING SERVICES
Anlin Welding offers welding services at our fabrication plants. We also offer mobile welding services.
Shop Capacity – 200 to 400 tons of structural steel per month
Shop & Yard Equipment
Shear and Brake – Capacity 3/8″ x 10′
MIG welding capabilities
TIG welding capabilities
Stick welding capabilities
Three – 3-ton crane
Four – 2-ton cranes
5 truck-mounted rigs
3 trailer mounted rigs
Regina Welding & Steel Fabricators
Anlin Welding has years of expertise in fabricating and erecting structural steel for commercial and industrial buildings.
We also have worked with major oil companies to construct Compressor Stations and the development of access and egress systems in new and existing plants.
All fieldwork and installation are carried out by our qualified teams.
Welding & Fabrication Services
Tanks
Joists
Anchor Bolts
Steel Detailing
Steel Erection
General Repairs
Stainless Welding
Aluminum Welding
Certified Rebar Welding
Shop & Portable Welding
Custom Bar Stock Rolling
Custom Shearing & Forming
Structural and Steel Fabricating
Bar Stock, Angle & Channel Rolling
Contact Us
Anlin Welding
Steel Fabrication Division
195 Hodsman Road
Regina, Saskatchewan
Canada S4N 5W5
Specialties Division
175 Hodsman Road
Regina, Saskatchewan
Canada S4N 5W5
Telephone
306-721-6566
Fax
306-721-1312