STRUCTURAL & STEEL FABRICATION | SPECIALTY WELDING | STEEL DETAILING & ERECTING
Get In Touch
Contact Anlin Welding | Regina, SK
Contact ANLIN Steel Fabricators & Erectors
Providing Custom Steel Fabrication, Welding Services
ANLIN is always up for a challenge
We have the experience, the knowlege, the technology and the people to accomplish most any project.
Whether it is a custom product from our Custom Specialties Division or a full structrual steel fabrication and erecting project. We specialize in commericial and industrial buidlings. Review our most recent projects.
If you have a project you need help with, please don't hesitate to reach out to us by phone, fax or using our contact form below.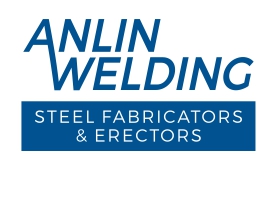 Request a Quote
If you are just thinking about a project or have project drawings and are ready to start.
Design & Steel Fabrication Division
Anlin Welding
Design & Fabrication Division
195 Hodsman Road
Regina, SK Canada
S4N 5W5
Custom/Specialtes Division
Anlin Welding
Specialties Division
175 Hodman Road
Regina, SK Canada
S4N 5W5
Regina Welding & Steel Fabricators
Anlin Welding has years of expertise in fabricating and erecting structural steel for commercial and industrial buildings.
We also have worked with major oil companies to construct Compressor Stations and the development of access and egress systems in new and existing plants.
All field work and installation is carried out by our qualified teams.
Welding & Fabrication Services
Tanks
Joists
Anchor Bolts
Steel Detailing
Steel Erection
General Repairs
Stainless Welding
Aluminum Welding
Certified Rebar Welding
Shop & Portable Welding
Custom Bar Stock Rolling
Custom Shearing & Forming
Structural and Steel Fabricating
Bar Stock, Angle & Channel Rolling
Contact Us
Anlin Welding
Steel Fabrication Division
195 Hodsman Road
Regina, Saskatchewan
Canada S4N 5W5
Specialties Division
175 Hodsman Road
Regina, Saskatchewan
Canada S4N 5W5
Telephone
306-721-6566
Fax
306-721-1312